French Toast Recipe Breakfast How to make French Toast
Salam and greetings to my virtual family. I hope you're having a good time and taking care of others. French Toast Recipe Breakfast How to make French Toast
This French toast recipe has many stylish different versions. This simple recipe can be made with white, whole wheat, brioche, cinnamon-raisin, Italian, or French bread. Serve with butter or margarine and maple syrup, if desired.
For Breakfast Even if you're thinking, "I have many French toast near me in town," it's simpler than you imagine to make restaurant-quality French toast in the convenience of your own kitchen. All you need is a frying pan, a few staple ingredients, and a good recipe. That's where we can help!
Every home cook puts their own spin on basic French toast, but the majority of variations include the following ingredients:
2 EGGS
1/2 Tsp OF CINNAMON POWDER
Few Drops of VANILLA ESSENCE
1 Tbsp of SUGAR
1/2 Cup of MILK
Thick Slices of PLAIN BREAD
CLARIFIED BUTTER
HONEY
Few Drops of LEMON
Method to prepare and see How to make French toast
Time to make delicious breakfast that's quick and simple to make with a few basic ingredients you probably already have in your kitchen. This French toast recipe soaks thick pieces of bread in a mixture of milk, vanilla extract, cinnamon, and an egg before cooking.
As we need to dip our sandwich bread in egg material before beginning our directions, we will get a flat deep plate rather than bowl.
Stage of egg material:
Take 2 eggs in a plate and beat them with a fork. The more we beat the eggs, the more fluffy the egg material will be, and you will not see any white portion of the egg on the final stage of the french toast.
As I previously stated, having multiple breakfast restaurants around me makes it difficult for me to make French Toast at home, so I made sure to thoroughly beat the egg at this stage.
First, I'll whisk in 1/2 teaspoon of cinnamon powder, followed by a few drops of vanilla essence. Now stir in 1 tablespoon of white sugar. We will add 1/2 cup of room temperature milk to the mixture and mix it.
To make this Breakfast French toast recipe, we need thick bread slices that are about 1/2 inch thick. Trust me, this will make a huge difference in the final product InshAllah.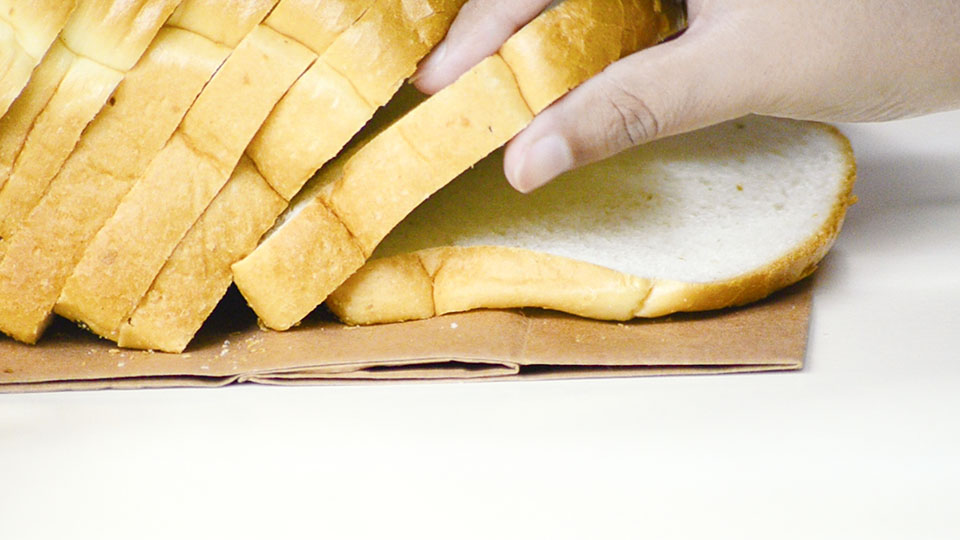 French Toast Fry:
I used a nonstick flat pan with clarified butter and heated it over a low flame. I was concerned that we would burn the french toast because cooking egg material is required for a better taste. I know that raw egg material will ruin your day, but here comes the payback time for beating eggs earlier.
Take a bread slice, dip it in the egg material we made earlier, and place it on a hot pan. Cook for 2-3 minutes on one side before flipping the bread. You can see a beautiful golden colour and an amazing smell.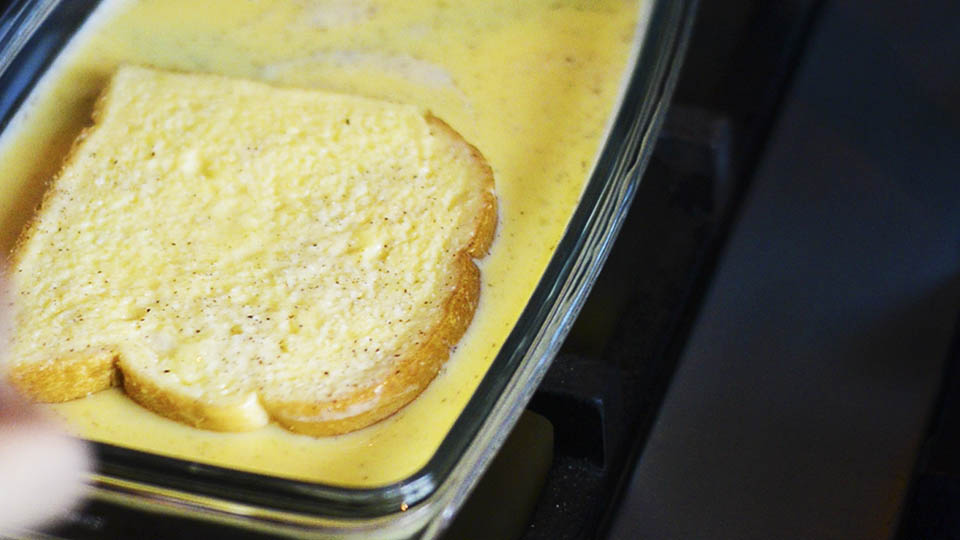 That's it, our delicious instant breakfast french toast are ready to serve. When I tasted it, I forgot about the breakfast places near me hehe.
I hope you enjoy this recipe, and please leave feedback.
Some Fun Queries
Is French Toast Really French :) ? is always a funny question in my head.
Nope! French toast (pain perdu in French) does not originate in France. According to legend, a man named Joseph French from the United States invented the sweet breakfast dish in 1724 and named it after himself. However, this is most likely not the case: According to early recipes, people in Ancient Rome were frying milk- and egg-soaked bread anyways.
How Do You Keep French Toast? (In case they are left over which rarely happens)
Allow your surplus French toast to cool completely before storing it in an airtight container (such as a zip-top bag or a reusable storage container). Place it in the refrigerator for one to four days.
Is it possible to freeze French toast?
As explained previously, it is best to serve them hot, but you can freeze a large batch of French toast for up to three months. Place the slices on a baking sheet in a single layer and freeze for at least four hours or up to overnight. Store the frozen French toast in a freezer-safe container for two to three months. When you're ready to eat it, place it on a baking sheet and bake at 375°F for 8-12 minutes, or until hot and cooked through.
Sign Up and be our Partners in Taste
Please Subscribe to our YouTube Channel if you liked this Lotus Biscoff recipe Also Click the BELL icon so you can be the first one to get notification of Taste with Taj new video). Thank you for signing up. It means a lot to me.
#tastewithtaj #Breakfast #eggs #How To
Filming and Post Processing :
Gallery pictures