KFC Style Chicken Tenders Chicken strips made from scratch Out of KFC menu
Today we're going to make KFC Style Chicken Recipe, also known as Homemade Chicken Tenders, which are Super Simple & Crisp. Chicken tender recipes have some variations too.
One day I will try macaroni with the chicken strips inshallah ! but now the chicken strips recipe is here for you. You can bake them, fry them or even air fry chicken tender. The taste I am sure will be different but as long as you don't try you don't get it. I am frying this specific recipe.
You've probably tried my KFC crispy fried chicken burger and KFC chicken drumsticks recipes. But now it's time to make the crispy chicken tenders famous from KFC. If you are craving to eat something similar to the kfc menu you are at the right place.
What could be nicer than a tray of perfectly crisp chicken tenders? When it comes to this popular fried chicken meal, KFC stands out from the crowd. When you bite into the delicious chicken inside, there's just something about the crunch.
Well, we have some good news for all fans of fake KFC chicken tenders: you can now make your own crispy, juicy chicken fingers at home that taste just like the ones available at KFC.
KFC Style Chicken Tenders Ingredients
For Chicken Marinade
🐔 ½ Kg CHICKEN BONELESS
🐔 1 Tsp PAPRIKA POWDER
🐔 1 Tbsp MILK
🐔 2 Tbsp RED CHILI SAUCE
🐔 ½ Tsp BLACK PEPPER
🐔 ½ Tsp SALT
🐔 ¼ Tsp RED CHILI POWDER
For Quoting
🐔 ½ Tsp BLACK PEPPER
🐔 ¼ Tsp RED CHILI POWDER
🐔 ½ Tsp SALT
🐔 ¼ Cup WHOLE WHEAT FLOUR
🐔 ¾ Cup ALL PURPOSE FLOUR
🐔 WATER
🐔 A Pack LAYS MASALA CHIPS
How to Make Homemade Chicken Strips
These crispy chicken fingers are incredible. It's no surprise that you frequent KFC. They're juicy, delicious, and crunchy on the outside. But, starting now, you can make your own chicken fingers at home because we're about to reveal the recipe for the popular KFC chicken tenders.
Furthermore, with spices similar to those found at KFC, you can create the ideal meal when fast food cravings strike. Furthermore, we'll show you how to bake them in the oven. You can then enjoy them without feeling guilty.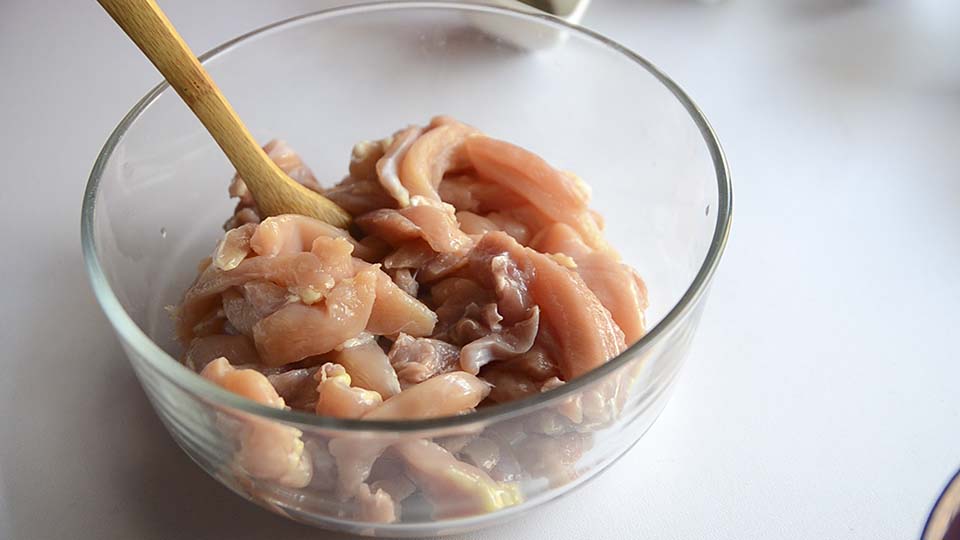 First, we'll cut 1/2 kg of boneless chicken into small strips. We need to make sure the chicken strips are as thin as possible so that we can cook them from the inside out. 1 tsp PAPRIKA POWDER, 1/2 tsp SALT, 1/4 tsp RED CHILI POWDER, 1/2 tsp BLACK PEPPER, 1 tbsp MILK, 2 tbsp RED CHILI SAUCE Please thoroughly mix it because this will combine the spices in the chicken.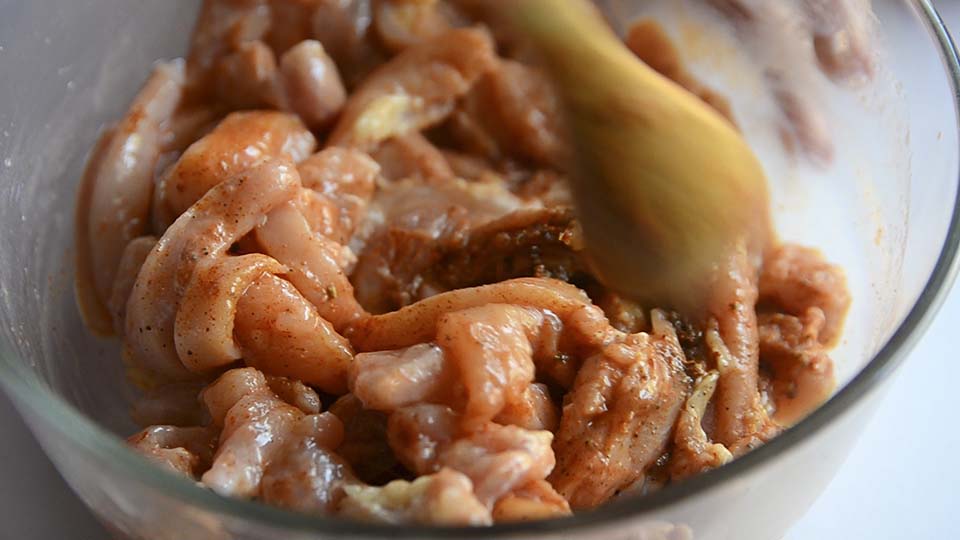 We will, on the other hand, prepare a dry mixture for quoting. 1/4 cup ALL PURPOSE FLOUR, 1/4 cup WHOLE WHEAT, and 1/2 teaspoon SALT FLOUR Then add 1/4 teaspoon RED CHILI POWDER, 1/2 teaspoon BLACK PEPPER, and mix the dry mixture with some water. This dry mixture has now been reduced to a thin paste, which is ideal for quoting.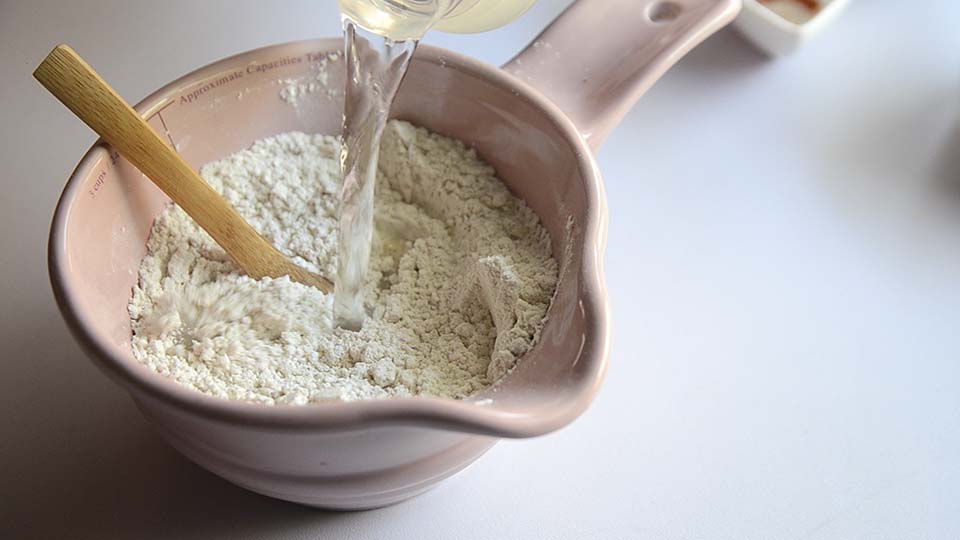 I used Lays Masala Crispy chips, but you can use any type of crispy chips (this video is not sponsored). I crushed the chips and placed them on a separate plate. The idea is to use crushed chips as a layer between the crispy chicken strips. And, guess what, we're going to fry or bake them.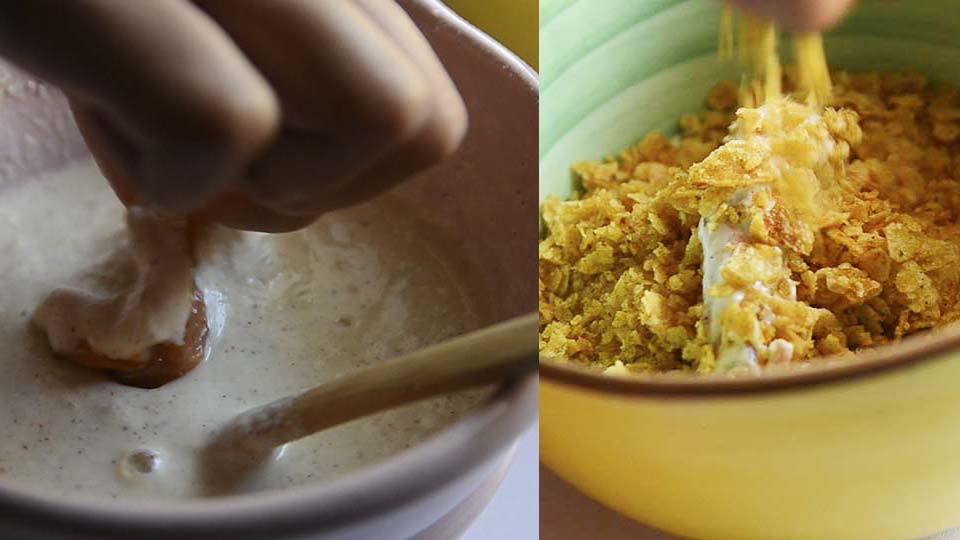 Take out the marinated chicken strip for its bowl, dip it in the thin liquid mixture we made in the previous step, and sprinkle crushed chips around it. Repeat with all of the individual chicken strips. I know it takes time, but trust me when I say it's time well spent because you're in for a treat. Once all of the chicken strips are ready, we will set them aside for a few minutes to allow the crushed chips to properly adhere to the liquid mixture.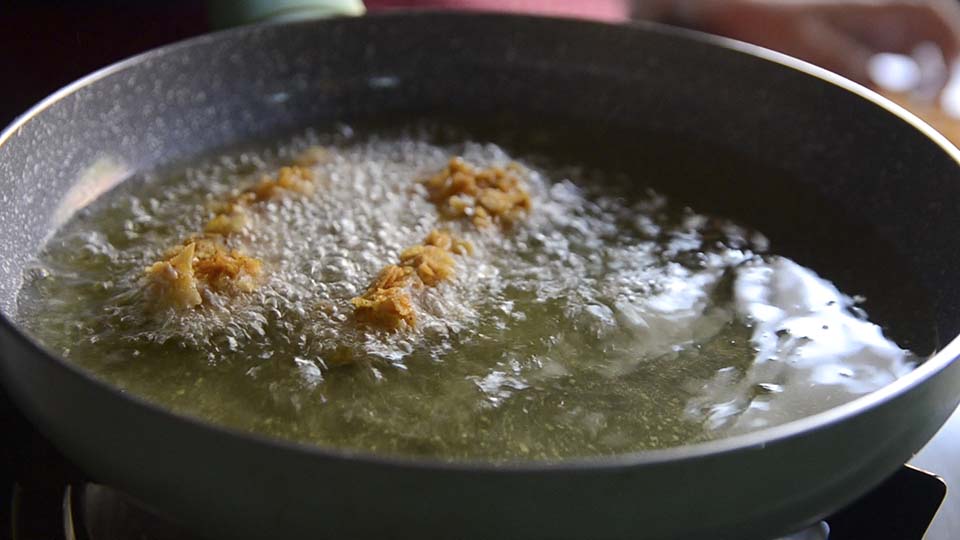 Now, shallow fry them by gradually adding them to the pan. They're all set to eat and enjoy. By the way, I fried a few chicken strips directly to get a non-crunchy quote. If I say otherwise, they were ok but not spectacular.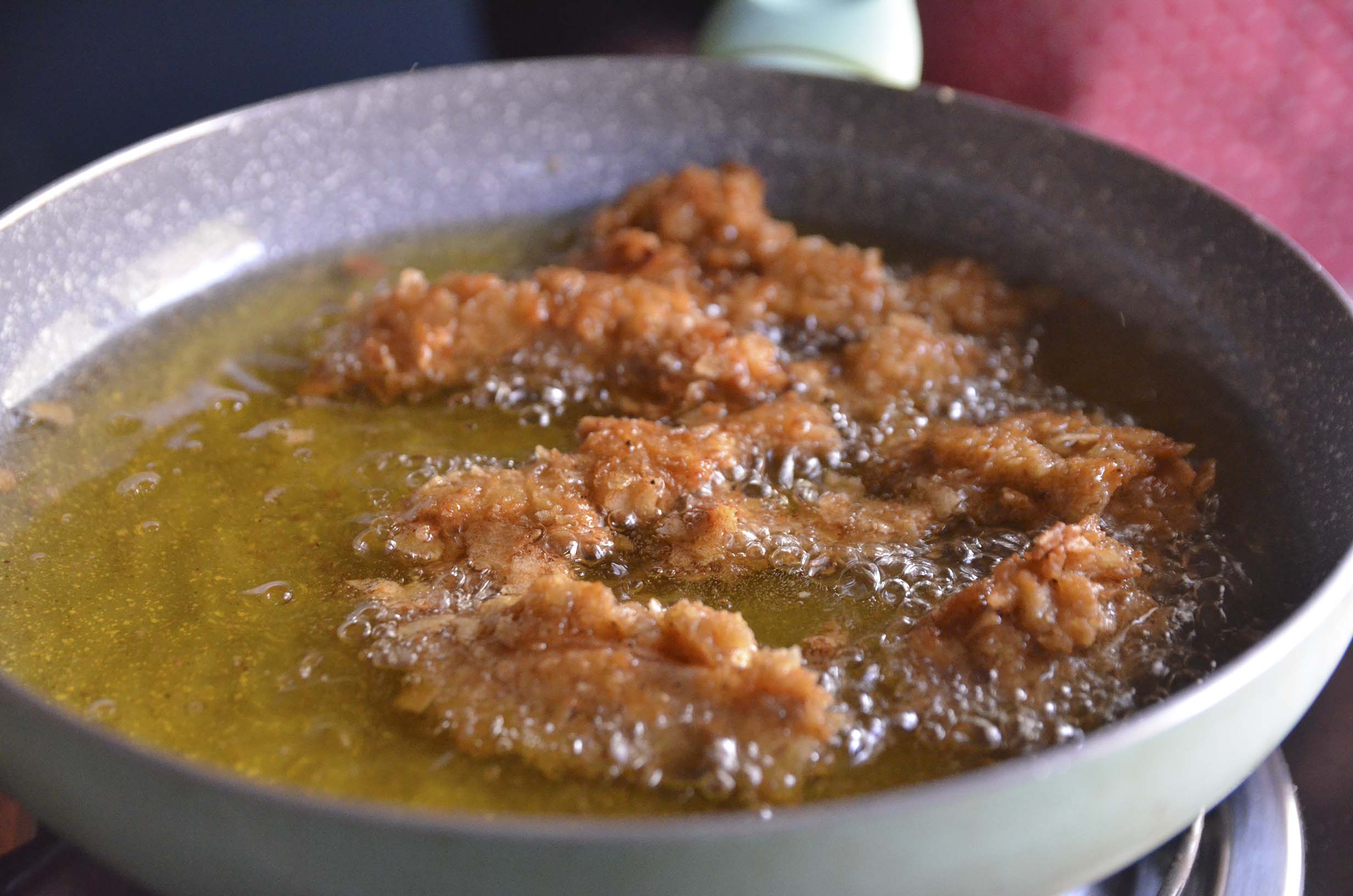 The crispy chicken tenders from KFC appear golden and crispy. Because of the hot sauce in the marinade, the chicken is juicy and a little spicy. The crispy bread is also spicy. They go well with your favorite dips.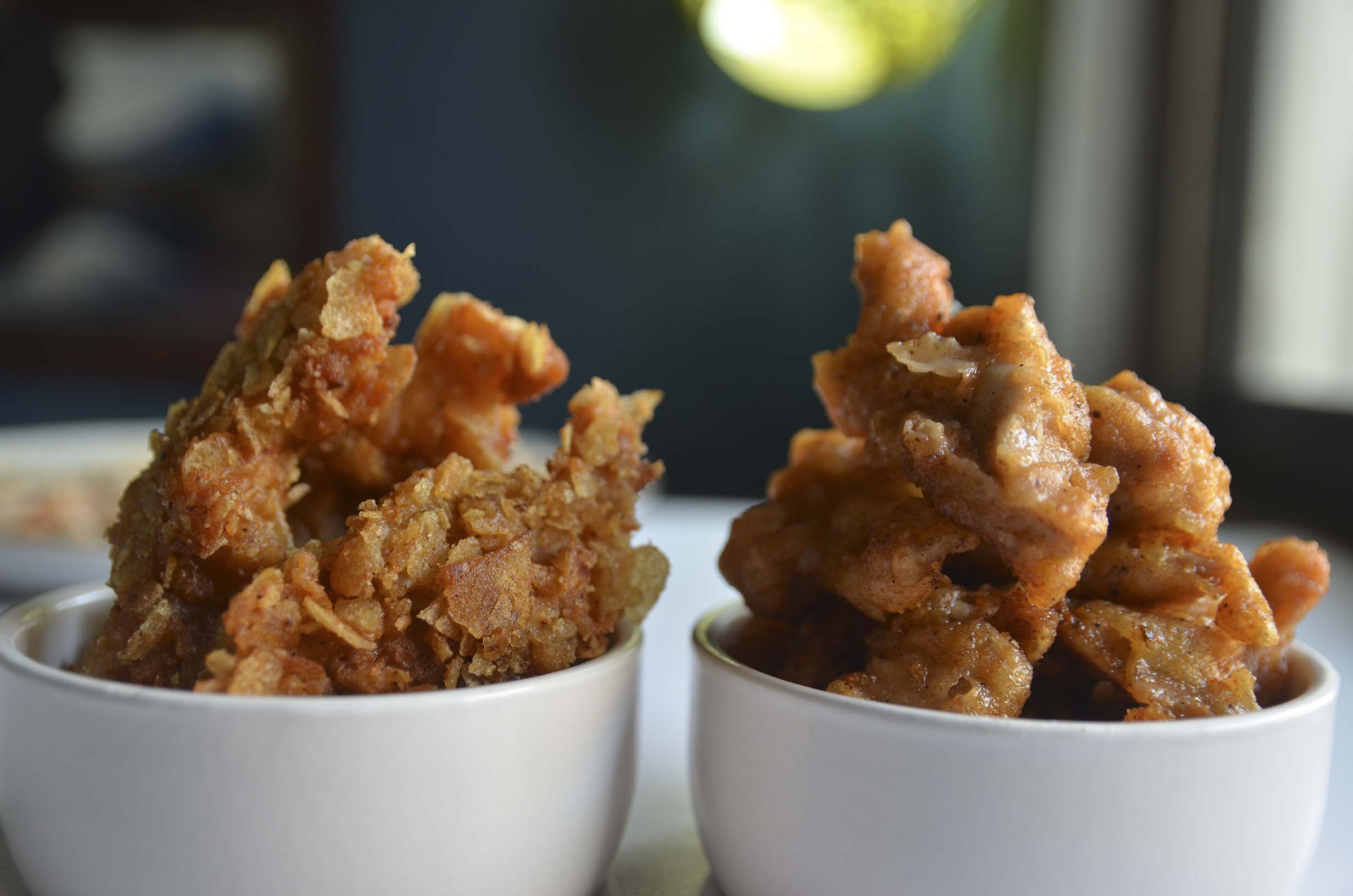 Sign Up and be our Partners in Taste
Please Subscribe to our YouTube Channel if you liked this Beef Burger recipe Also Click the BELL icon so you can be the first one to get notification of Taste with Taj new video). Thank you for signing up. It means a lot to me.
#tastewithtaj #Breakfast #eggs #How To
Filming and Post Processing :
Gallery pictures