Lunch Snacks Ground Beef Burritos
Salam and Greetings our dear Audience hope you guys are having fun and enjoying the recipes we are sharing these days. As usual focusing on different types of recipe Taste with TJ is here with an other Lunch Snacks Ground Beef Burritos recipe. Whenever we are looking for healthy lunch ideas firstly I wonder about lunch near me then decide if i can make one myself.
This burritos is a little heavy on the stomach if you pick it up for breakfast, but I'll mark it for lunch. Also, eating in the middle of the day will aid digestion:).
An ordinary Beef Burrito dish loaded with seasoned beef, rice, and additional ingredients of choosing. These Burritos are a great freezer staple since they can be cooked fresh or frozen and then reheated.
I call this Beef Burrito dish a "everyday beef burrito" because, apart from the beef filling, it's a great one for combining what you have and what you want. The important component of this recipe is the Beef Burrito Filling, which is strongly seasoned with a handmade spice blend that tastes like Old El Paso - but without the preservatives!
Let's see what Components we need, O Boy!
Beef Material
Beef ½ Kg
Green Onions 3-4
Tomato (medium) 2
Green Chili 2
Salt As Required
Black Pepper ½ Tsp
Roasted & Grinded Coriander ½ Tsp
Lemon Juice 1 lemon
Boiled Beans 1 Cup
Tomato Ketchup 2 Tbsp
Paprika Powder 1 Tbsp
Cheddar Cheese 100 grams
Oil 2 Tbsp
Tortilla
All Purpose Flour 2 Cups
Salt pinch
Clarified Butter 2 Tbsp
Water as required to make a dough
How to Make Ground Beef Burritos
Simple Beef Burritos are ideal for afternoons when you need to have lunch on the table quickly. These may be eaten immediately away or separately frozen for fast and simple dinners.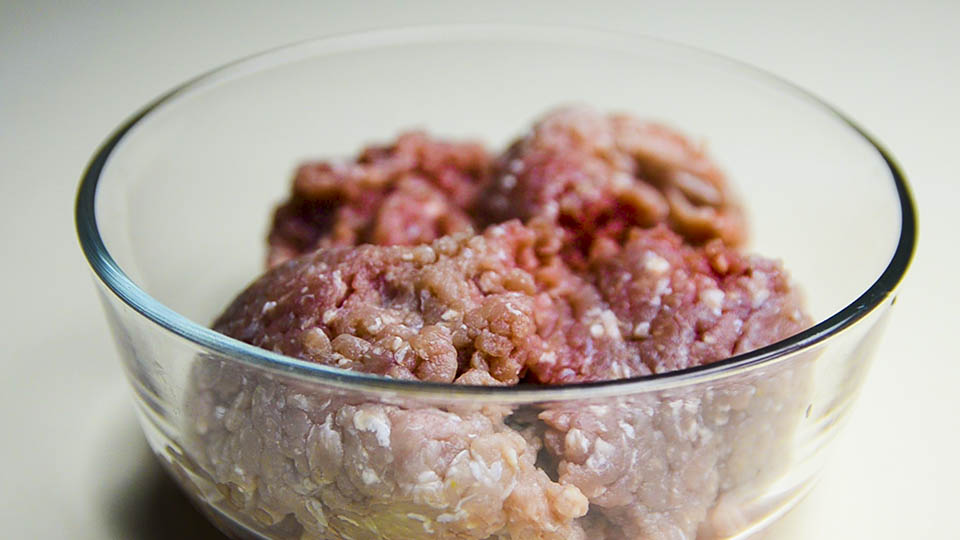 Filling for Burritos:
In a large pan, place 1/2 kg of beef mince and immediately add water. Continue to combine water and cook beef while we chop veggies.
Cover the pan with a cover to allow the beef to cook in the steam. Now the beef is going white, which is necessary since we are, in a sense, cooking it.
When there is no more water, begin adding veggies, such as 2 Tbsp frying oil, 2 Green Chili, 3-4 Green Onions, Salt to taste, 1/2 Tsp black pepper, 1/2 Tsp roasted and ground coriander, and 2 medium size tomatoes. Once everything is in the beef, begin mixing it well while it is on the heat.
To get rid of the beef scent and improve the flavour, add some lemon juice.
We will add 1 cup of boiled beans to the beef and continue to mix it; believe me, this is when you will begin to smell delicious burritos filled.
This is the last step, when we add 2 tablespoons of tomato ketchup and 100 grammes of Cheddar cheese. Make certain that the cheese is well melted and mixed.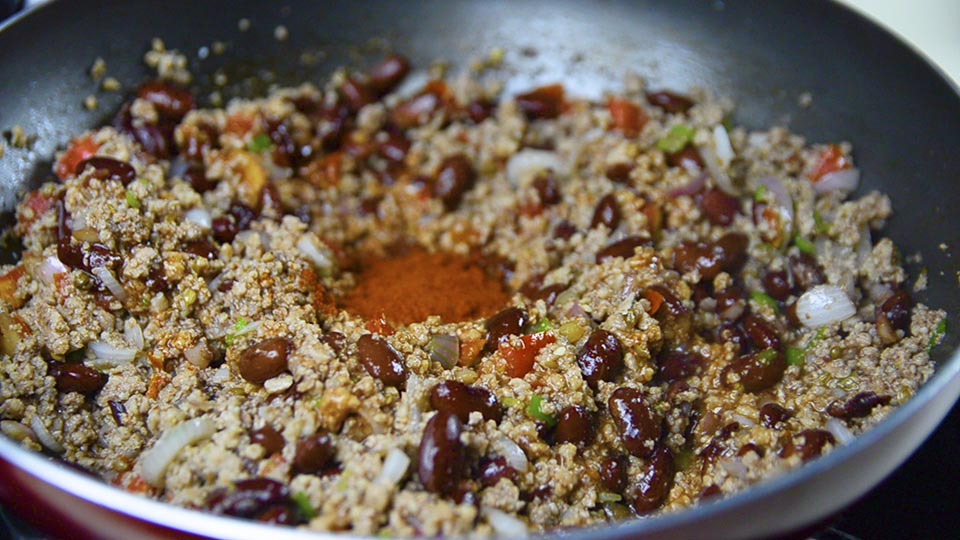 Tortillas or bread as a base:
2 cups all-purpose flour, a dash of salt, and 2 tablespoons clarified butter Make tortillas by kneading this dough.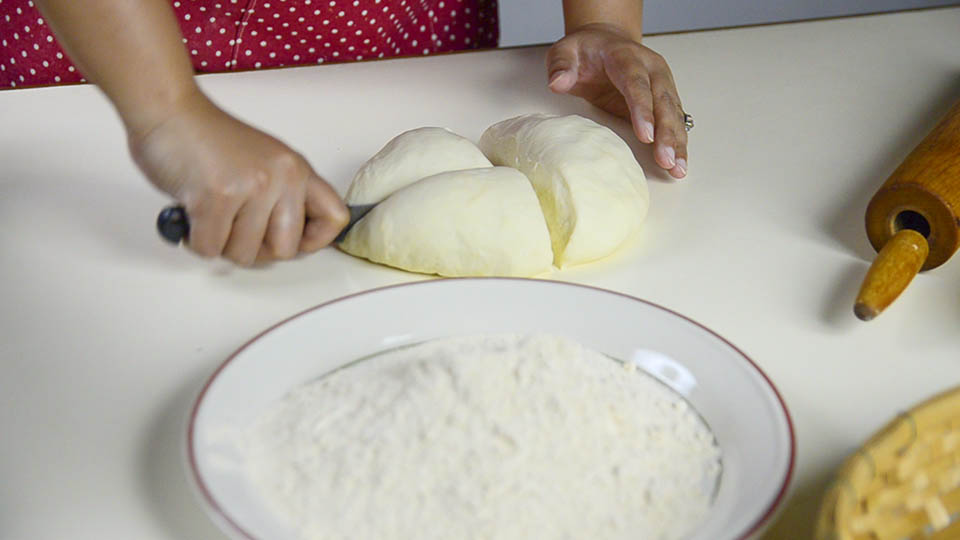 Assembly:
Tortilla bread is done, and we'll stuff it with the burrito filling we prepared earlier and the green half of green onions. You may create whatever form you like, but I like to wrap Burritos in a squarish shape and cover it with silver paper foil.
Lunch Snacks Ground Beef Burritos are finished.
Fill the middle with all of the fillings. Don't overdo it. You may now eat a ground beef burrito without making a mess!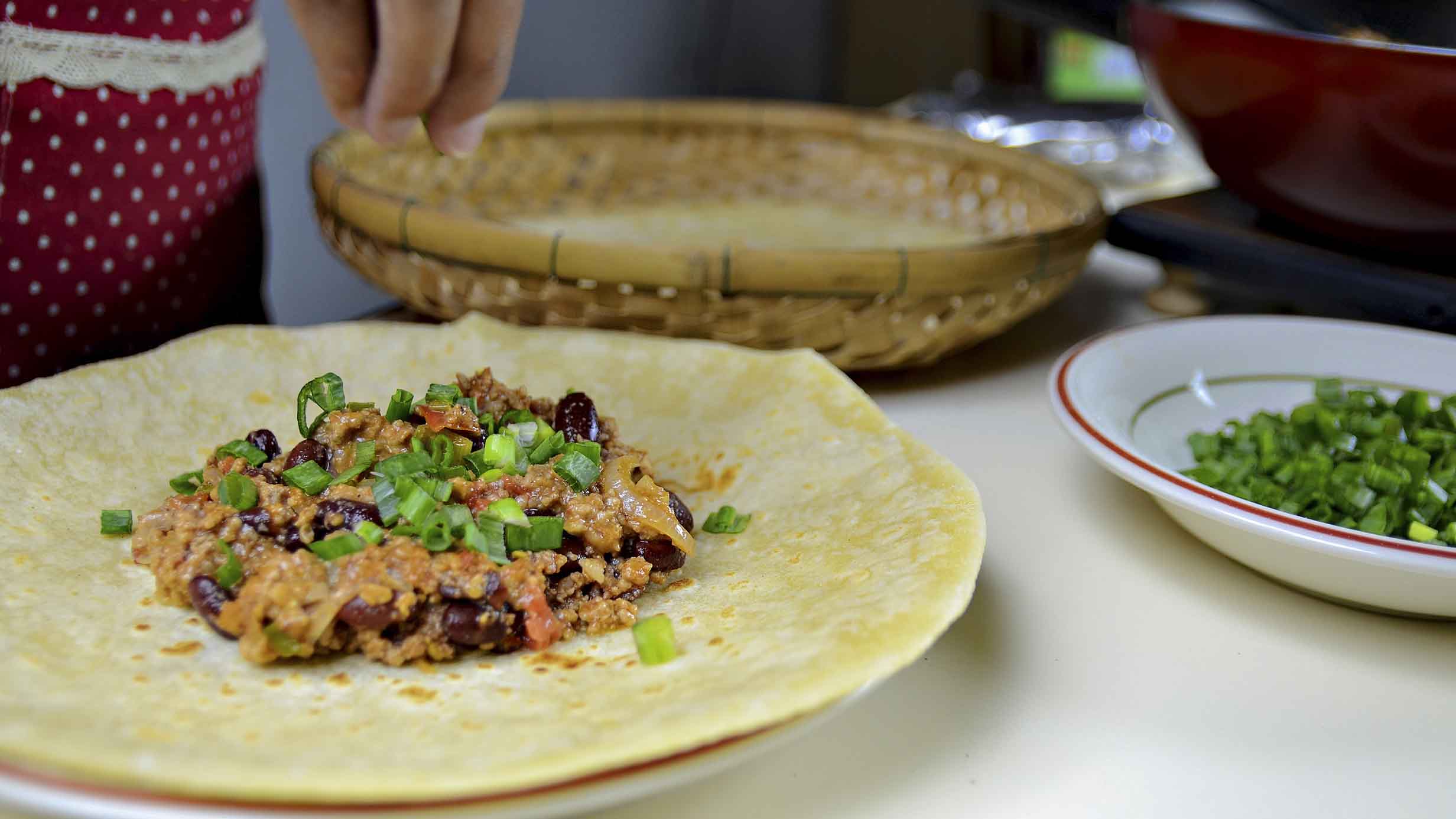 Wrap cooled burritos in paper towels and foil and place in a freezer container. Remove the foil off the burrito and set it on a microwave-safe platter. Microwave on high for 3-4 minutes, or until well cooked and serve it with love.
Sign Up and be our Partners in Taste
Please Subscribe to our YouTube Channel if you liked this Beef Burger recipe Also Click the BELL icon so you can be the first one to get notification of Taste with Taj new video). Thank you for signing up. It means a lot to me.
Filming and Post Processing :
Gallery pictures