Mango Dessert Mango Ice Cream Recipe At Home with no ice cream maker
Just 3 Ingredients but still do I need to tell how to cut a mango ? hah!
Salam and greetings, I hope everything is well with you. Today we're back with one of our favorite Mango dessert recipes. Mango Mango dessert, which is mango ice cream recipe, is the most desired summer delicacy in every family.
All you need is mangoes, condensed milk, and cream to create this homemade Mango Ice Cream recipe, which is velvety and scoopable, much like the ice cream you purchase in pots at the store.
I have a couple of ice cream near me and dessert near me just around the corner of my street. Even the name of the shop is Ice Food :) but still as always I cannot stop myself from preparing mango ice cream at home. Mango is a magnificent product of the subcontinent, which is abundant here. Eating mangoes without a recipe is also a popular fad. Moving ahead, I want to discover other dessert places near me
To Create Mango Ice Cream at home, we'll need the following ingredients:
🥭 500 gm of MANGO PUREE
🥭 200 gm of CREAM
🥭 150 gm CONDENSED MILK
Mango dessert preparation instructions:
So, do I need to tell you how to cut a mango ? Yes, I need to.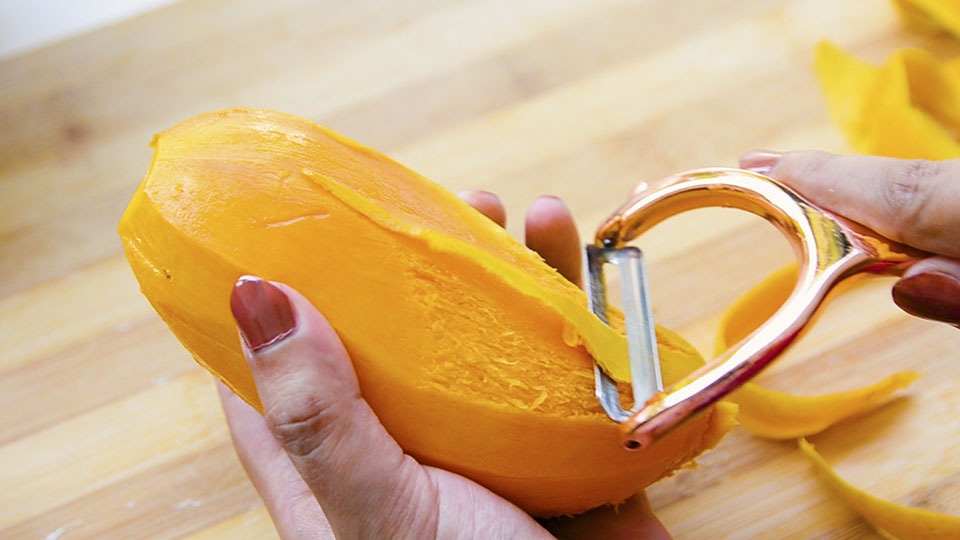 Begin by peeling off the thin covering of mangoes and then cutting them into little cubes or pieces since we'll be blending them anyhow. I used three to four mangoes. Blend them together to get mango puree or pulp.
In a separate dish, combine grammes of cream and thoroughly whip it with an electric mixer. The more you beat, the fluffier the cream will be. Now, add grammes of condensed milk to this frothy cream and continue to whip it well.
It's time to add the mango puree we mixed before into this cream and combine it again. Remove the stuff from the container and ensure that it is airtight. I used a plastic bag to make it airtight.
Freeze it for 7 - 8 hours (overnight) and your homemade mango ice cream is ready, Alhamdulillah!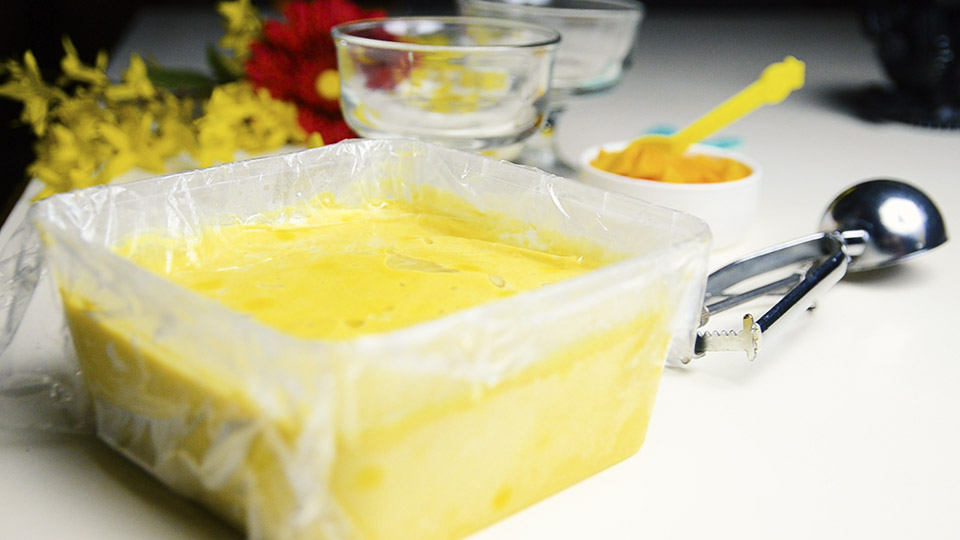 Mango Varieties:
Any sort of mango may be utilized, although huge ones provide the greatest results. The ones I used in Pakistan are naturally rich and sweet, making them ideal for this ice cream.
Add On:
You may also put nuts or cherries on top. If you want to add some flavors, use chocolate syrup.
Wafer biscuits add real taste to mango ice cream as well.
Freezing for a longer time:
Inshallah, you may freeze ice cream for 2 to 3 months. However, the only need is that the container be airtight, which I achieved by using a plastic bag.
I hope you appreciate not just the taste of Mango ice cream but also the whole process of producing it.
Have a wonderful Mango Day:)
Sign Up and be our Partners in Taste
Please Subscribe to our YouTube Channel if you liked this Hash Brown recipe Also Click the BELL icon so you can be the first one to get notification of Taste with Taj new video). Thank you for signing up. It means a lot to me.
#tastewithtaj #Breakfast #eggs #How To
Filming and Post Processing :
Gallery pictures