McDonalds Breakfast Wrap also known as Egg N' Hashbrowns Wrap
Today we are going to make a very special breakfast recipe just like McDonalds Breakfast Wrap. You can have this recipe any time of day but I will keep it as breakfast wrap. Because we must have eaten this in McDonalds somewhere.
I have lot of options of fast food near me but I observed it closely because I want to make this wrap at home one day which I managed to do Alhamdulillah.
DIY McDonalds Breakfast Wrap at home. We know sometimes you want McDonalds Breakfast Wrap but you do not want feel like going outside for any reason. So lets learn how to make and below are
Ingredients for Chicken Patty & Hash brown Wrap
CREAM CHEESE
HASH BROWNS
SCRAMBLED EGGS
FOR ROTI
WHEAT FLOUR 1 ½ CUP
SALT PINCH
OIL 2 TSP
WATER AS REQUIRED
Directions to make McDonalds Breakfast Wrap Step wise:
Making Wrap Bread:
Take a bowl and add 1 1/2 cup of wheat flour with a pinch of salt. Now add 2 Tsp of cooking oil.
Add water as required to make dough and start kneading dough. We must knead dough more so we get wrap bread thin and soft same time. Rest it for 30 minutes.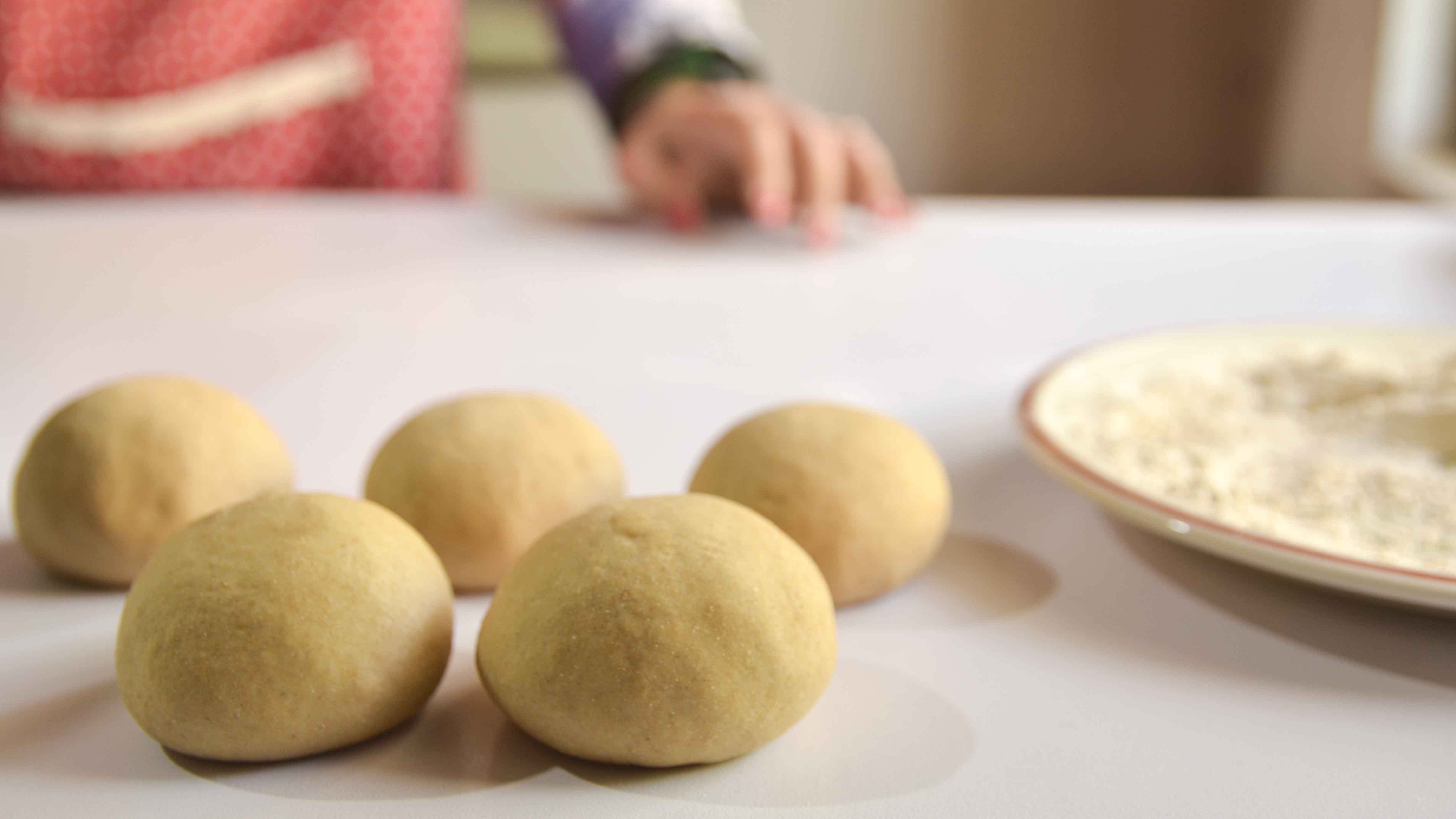 Time to make wrap breads, as we need dry flour to make small wraps here. Please use rolling pin to make these wraps. No need to use oil pan because we already have oil in dough. Wrap bread is ready.
Other Elements:
Firstly we need to make simple scrambled egg by adding couple of eggs in pan and scramble them. you can add some cheese or spices here for taste but I opted for simple one. Once we can see egg apart in tiny pieces its good to go.
We have Chicken patty ready already if you want to see the recipe of Chicken Patty please follow link.
Also Hash browns are ready as well and if you want to learn how to make Hash Browns at home please following to recipe.
Assembling Breakfast Wrap
Place wrap bread which we made in our first step, then spread cream cheese on it and place scrambled egg, Chicken Patty and Hash Brown. Wrap it up and your break fast is ready.
It's ready Alhamduillah.
#tastewithtaj #turkishkebab #turkishadanakebab
Sign Up and be our Partners in Taste
Please Subscribe to our YouTube Channel if you liked this McDonalds Breakfast Wrap Also Click the BELL icon so you can be the first one to get notification of Taste with Taj new video). Thank you for signing up. It means a lot to me.
Filming and Post Processing :
Gallery pictures