How to make Perfect HASH BROWNS at home without Egg
Salam and greetings, I hope everything is well with you all. Today Taste with TJ returns with a delicious easy recipe in which we will learn how to make perfect hash brown at home without Egg
If you feel that potatoes make almost every dish taste better, you've come to the correct spot. We are, too, particularly when it comes to breakfast potatoes.
What's the trick to making the crispiest hash browns ever? After grating and before frying, squeeze out as much additional moisture as possible. Here's how to get them precisely browned and crispy every time.
But the shredded kind of hash browns has a particular place in my heart and as a result, I have perfected the technique for making them extremely crispy. Let's examine what we need before we continue with the hash brown love conversation.
Ingredients for Hash Brown Recipe :
3 - 4 Potato (Medium size)
Water as required
Oil as required
¾ Tsp Salt
3 Tbsp Cornstarch
Making Crispy Hash Browns for Breakfast:
Discover how to make the greatest Hash Browns that are crispy on the exterior and soft on the inside. A simple recipe for handmade fried hash browns, the ideal breakfast side dish. View the video instruction to discover how simple it is.
Making crispy hash browns is really fairly simple, believe it or not. First, shred your potatoes using your choice technique – grater, food processor, or knife, as I do. I usually think that chopping veggies with your hands lends an unique taste of your emotions to the dish. It may seem dramatic, but it is true:). Make careful to chop the potatoes in the narrowest feasible layers. We just need 3-4 potatoes.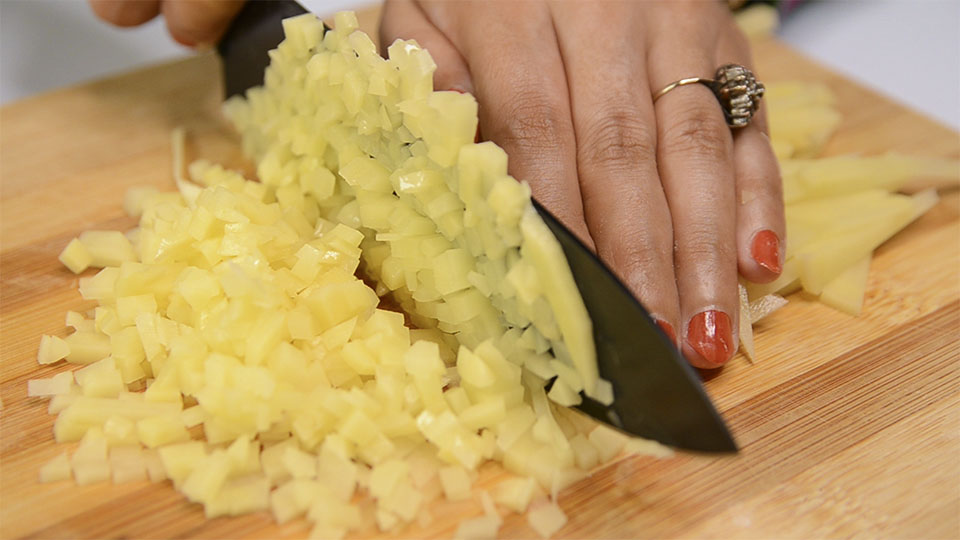 We regularly use ASMR noises in our meals, and this video is one of our favourites, Alhamdulillah. You can even hear the veg being sliced, assembled, fried, and ultimately Crispy things. Once the potatoes are sliced into little pieces, place them in a basin and cover with water. Drain and squeeze out any residual liquid after rinsing the potatoes until the water is clean (this will ensure the hash browns are extra crispy). That's a hint we generally overlook.
It is now time to cook the drained potatoes. We placed chopped potatoes in a big pan and mixed in 3/4 teaspoon salt. We'll simmer it for a few minutes, then transfer the potatoes to a bowl and stir in 3 tablespoons of cornstarch.
When the material is finished, form it into hash browns with your hands. I recommend pressing each unit firmly so it compresses and holds its shape even when cooked. If you are concerned about the hash browns falling apart, you may substitute a different variety of potato. They'll stay together beautifully if you use a waxy potato, but they won't become as crispy as you'd want. If you add cheese to your hash browns, it will melt and act like a sticky glue, holding the potatoes together.
Each Hash Brown should be shallow fried. Lift up one edge of the potatoes after a few minutes to evaluate how done they are. They are ready to flip when they have become golden brown. Maintain a low heat otherwise the hash brown may get overcooked from the inside out. Because the last cooking time is critical for the Hash Brown to become crispy.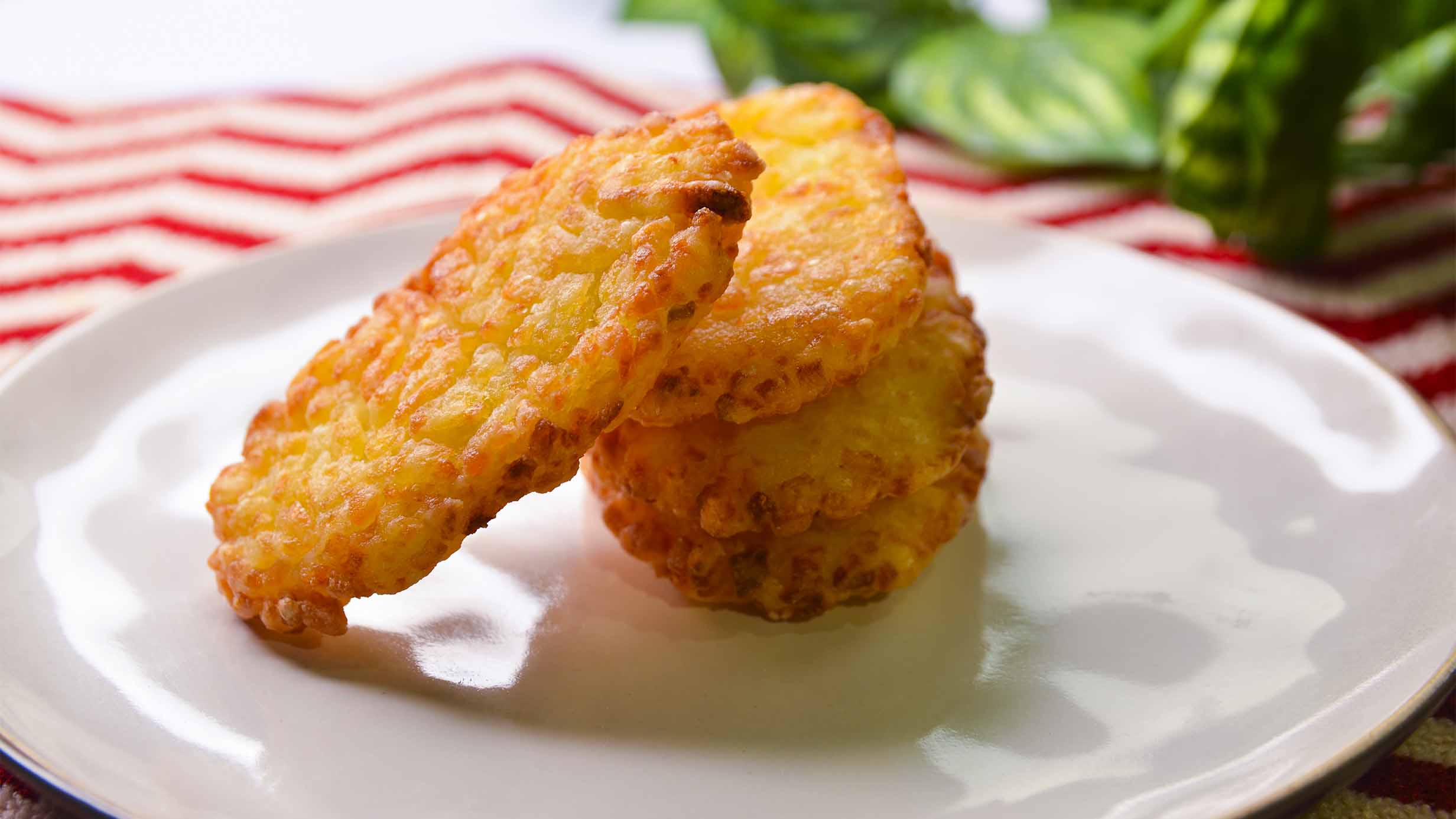 Perfect Hash Browns are ready to serve.
How to Make Crispy Hash Browns:
Reduce the moisture:
Squeeze as much moisture out of the shredded potatoes as possible. You can accomplish this easily using a potato ricer , much like a garlic press, but you don't push the potatoes through the ricer. Simply push the extra moisture out.
Kitchen towel may also be used, but I chose a basic drain net, which is extremely effective.
First, heat the oil in the pan:
Before adding the potatoes, make sure the pan is fully coated with oil and that the oil is sparkling.
Wait to turn the potatoes until they are golden on one side:
Check below to check whether they're browning properly, then turn the potatoes to the other side after one side has cooked to a golden brown.
Finally, for a distinctive flavor, you may add cheese to Hash Brown.
I hope you like the recipe and your lunch.
Sign Up and be our Partners in Taste
Please Subscribe to our YouTube Channel if you liked this Hash Brown recipe Also Click the BELL icon so you can be the first one to get notification of Taste with Taj new video). Thank you for signing up. It means a lot to me.
#tastewithtaj #Breakfast #eggs #How To
Filming and Post Processing :
Gallery pictures