Potatoes Cutlus French Toast Cooking Recipe ASMR by Taste with TJ
This dish evolved from sweet French toast; the base is the same, but the contents are entirely different. It's a great breakfast food that can also be served as a side dish with soup or salad. Awaken to an irresistibly delicious breakfast that's very quick and easy to make with a few basic things you probably already have in your kitchen.
What items do we need to cook a delicious breakfast? Cutlus French Toast
2 POTATOES ( BOILED )
1 GREEN ONION
OIL
5 - 6 SANDWICH BREAD SLICE
2 EGGS
½ Tsp DRY CUMIN POWDER
½ Tsp MANGO POWDER
1 Tsp KASOORI METHI
1 Tsp BALCK SEEDS
1 Tsp SALT
1 Tsp RED CHILI POWDER
½ Tsp TURMERIC
½ Tsp CUMIN POWDER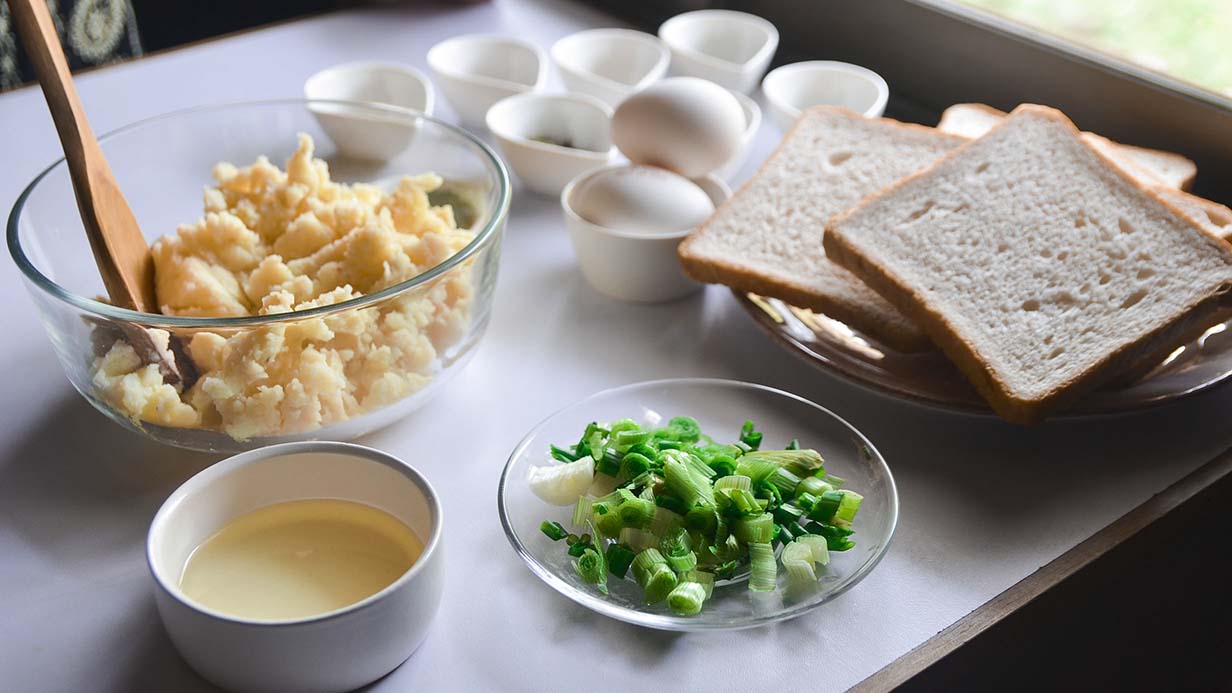 Making Toast
Beginning with the potatoes, mash 2 boiling large potatoes into a paste-like consistency so that the substance has a beautiful smooth base. Once the potatoes have been mashed, begin adding the spices, such as 1 teaspoon salt, 1 teaspoon red chili powder, 1/2 teaspoon turmeric, and 1/2 teaspoon mango powder. Mix in 1/2 teaspoon of dry cumin powder, 1/2 teaspoon of cumin powder, 1 teaspoon of Kasoori Methi, 1 teaspoon of black seeds, and 1 teaspoon of green onion. Please mix it for a few minutes so that the flavor is consistent.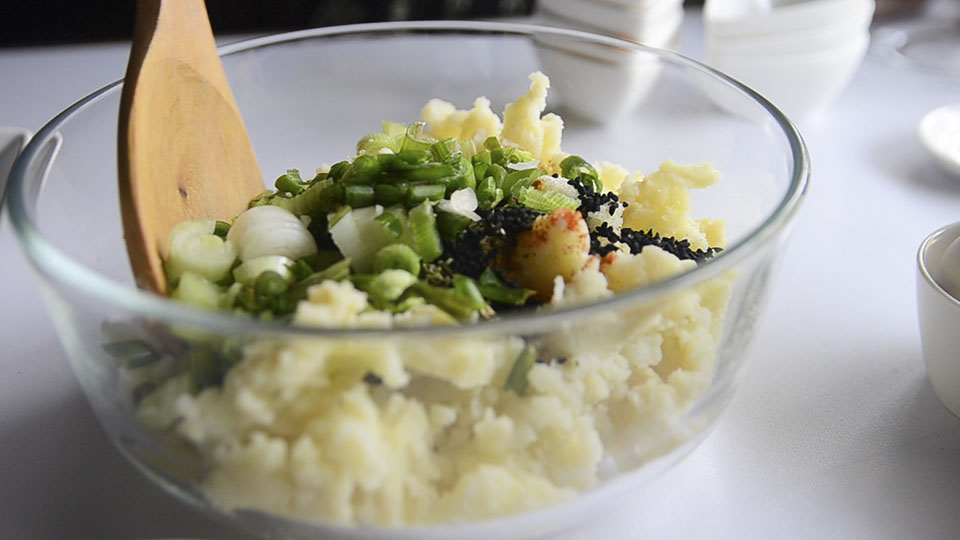 Take a couple of eggs and combine them on a flat plate. Heat the oil in a frying pan for a few minutes before cooking.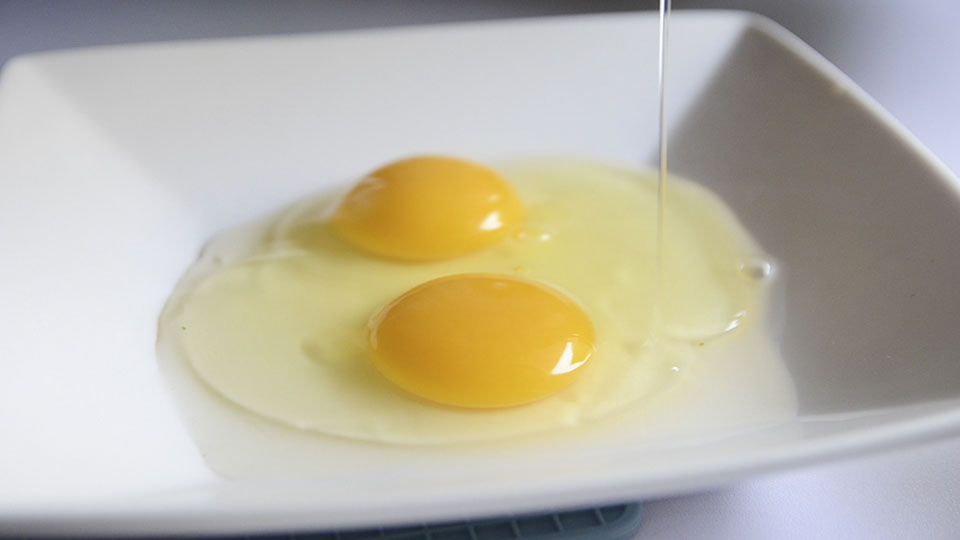 Take, for example, sandwich bread. Apply the potato mixture we created previously on top, then dip it in beaten eggs. Make sure the dip is on both sides, i.e. the material applied side and the plane one. Then start cooking them. Cook Each side at a low HEAT.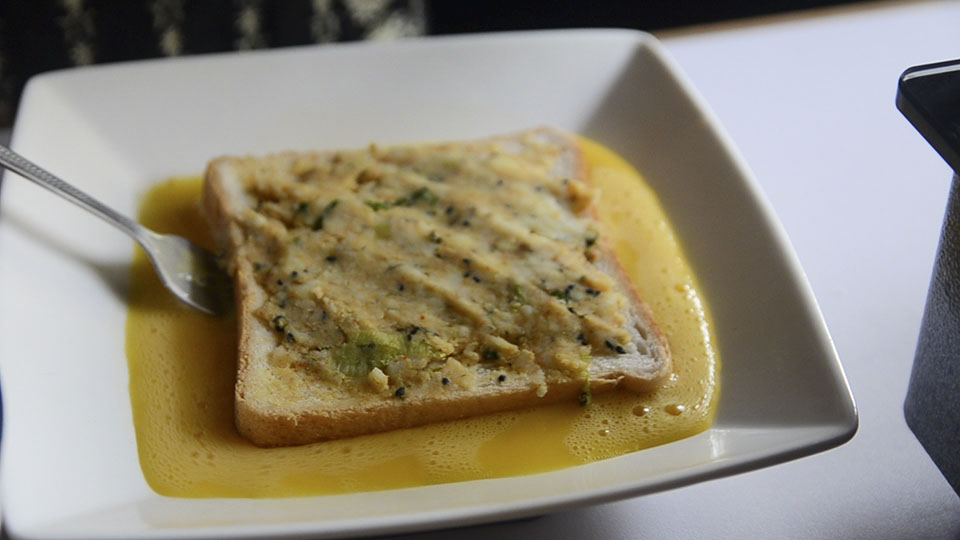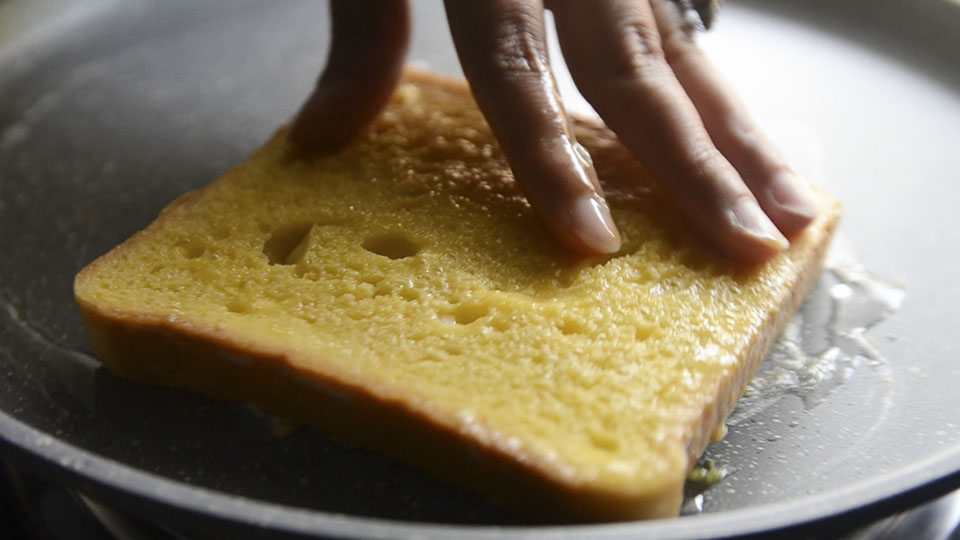 Your Potatoes Cutlus French Toast breakfast is ready to be served.
Variations:
1- Use bran bread instead of regular bread for a different flavor.
2- I occasionally add potatoes and boiled chicken bits for flavor.
3- Using clarified butter rather than regular frying oil will also make a difference.
4- For a unique flavor, add green onions or olives to the potato.
We hope you enjoyed our simple breakfast meal. Enjoy your dinner and make Taste with TJ your Partners in Taste.
Filming and Post Processing :
Gallery pictures