2 minutes Yummy Cheese Omelet Break Fast Idea
Salam and welcome to everybody. I hope everyone is doing well. Today we're going to learn how to create an easy cheese Omelette / Omelet in about 2 minutes. I Break Fast With Yummy Cheese Omelet.
Its 2 Minutes Recipe - Quick & Easy Breakfast Recipe
I know it is spelled Omelet in American English and Omelette in British English so bear with me :).
My husband already like Omelet , so why not add some cheese and vegetables to make it a memorable breakfast idea?
Make these yummy, fluffy soft cheese omelet for a great morning treat. Serve as a dinner with vegetables or wrap in a tortilla for a cheesy omelet roll or sandwich.
There is always anxiety about the calories in a cheese omelet; obviously, it is not a healthier choice. It includes cheese and two eggs, each of which contribute calories.
I'll go through all of the small stages, but first let's examine what we need.
Easy fluffy cheese omelet recipe ingredients
🍳 1 ONION
🍳 OLIVES IN BLACK
🍳 2 teaspoons SALT
🍳 ½ teaspoon CHILI FLAKES
🍳 PEPPER, YELLOW AND RED BELL
🍳 THE GREEN CAPSICUM
🍳 2 EGGS
🍳 1 tablespoon CLARIFIED BUTTER
🍳 SLICES OF CHEESE
Method of Break Fast Idea Yummy Cheese Omelets:
It will be a quick procedure since we will require diced vegetables such as yellow and red bell peppers as well as green capsicum. 1 onion, chopped into tiny pieces, and black olives are now added.

Add a couple of eggs , 2 pinches of salt, and 1/2 teaspoon Chili Flakes.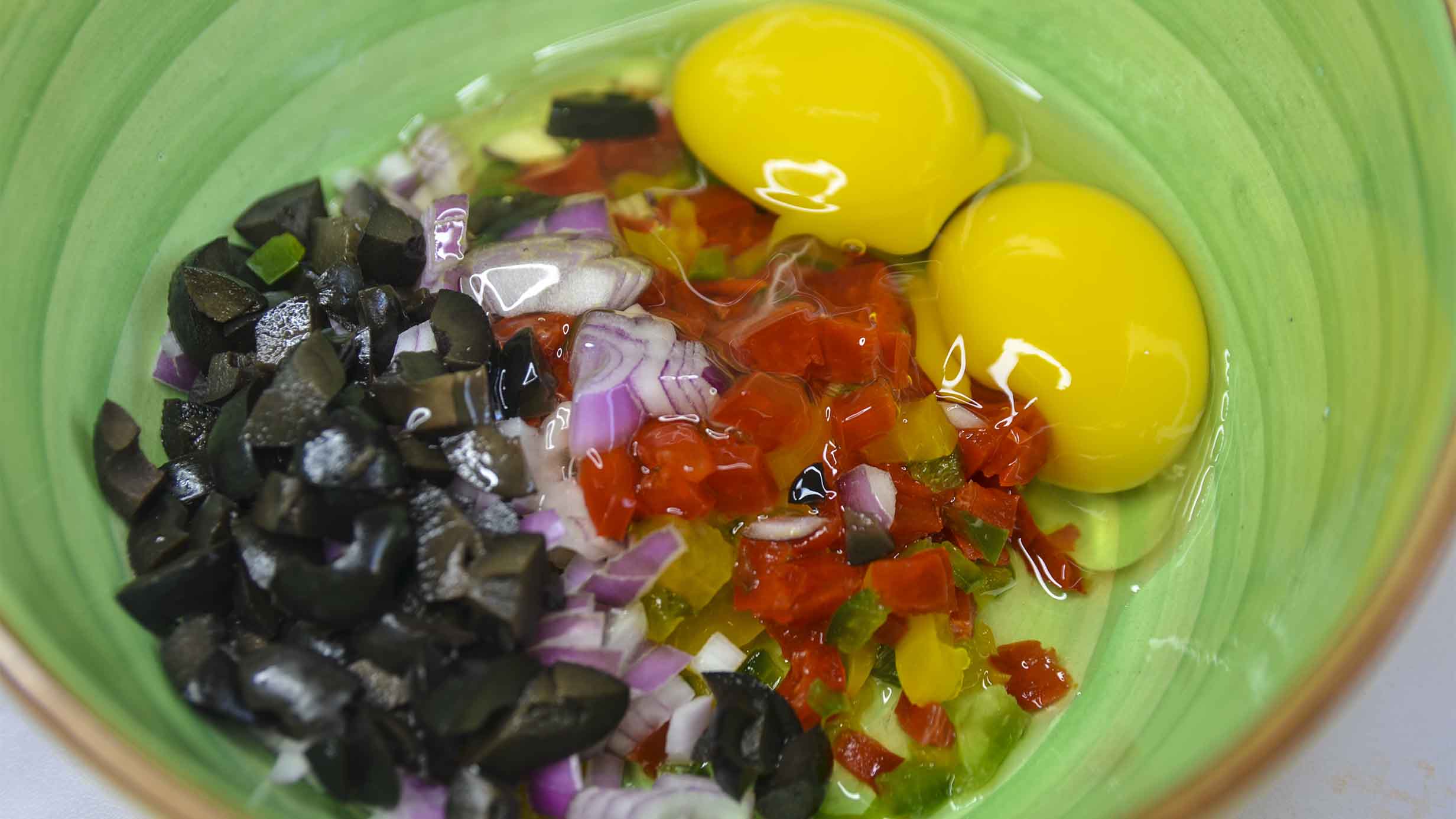 Our omelet filling is ready; now it's time to cook it. 1 tsp Clarified Butter in frying pan, followed by omelet stuff

Cook for a few minutes on one side before flipping. It's time for a yummy cheese slice, and we need to put cheese in a pan so it melts there. Instead, I'll add two slices.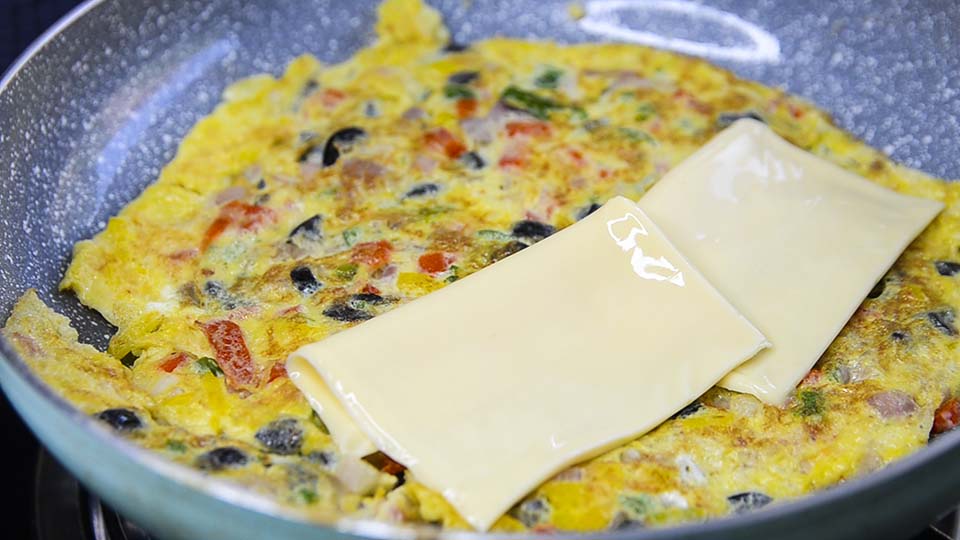 Our cheesy omelet is ready for breakfast, and you may enjoy it with a slice, tortilla, or directly.

Once you've created the omelet, there are an infinite number of ways to serve it and even new methods to try.

Let's speak about the elements we utilized here; they're simple, but they have a big influence.

You may serve it with homemade mint sauce, which I have a recipe for, which you can also check out.
Eggs:
Large eggs of any variety are desired, although organic eggs are preferred. When I was in the UK, I used to work in a grocery shop and sell free range eggs, and I soon realised what it meant. They are known as free range eggs because they are produced by chickens that are allowed to wander freely in a cage-free environment. They also eat organic food grown outside. However, it is common knowledge that there is a taste difference between organic and regular eggs. I enjoy both, but organic foods are healthier.
Cheese:
You may use whatever cheese you like; I used processed cheese slices, but some cheese melts better than others. For lengthy, sticky things, add Cheddar or Mozzarella cheese. Some people add a little amount of mayonnaise, but keep in mind that this is a post-processing step.
Onions:
Onions are a natural sugar source that browns deliciously. I used uncooked onions in the omelet material, but you may sauté them brown since cooked onions provide a lot of taste.
Bell Peppers:
Bell peppers provide color, taste, and nutrition to the omelet dish. They are high in vitamins as well as minerals like potassium.
Green Chili Peppers:
The green chilli pepper category includes a wide range of chilli peppers, from jalapenos to anheim peppers to cayenne peppers.
Spices:
The possibilities for spices in an omelet are infinite; you may include chili flakes, oregano, black pepper, turmeric, and anything else you choose.
Black Olives:
As always, I chose pre-cut black olives that are simple to use. This also lends a distinct flavor to the omelet.
To make an omelet, you may use processed butter or clarified butter, ( which is healthier). This later butter is also unsalted since we are already using a lot of spices in the omelet.
Finally, how do you create a fluffy cheese omelet?
Instead of whisking the egg right away, separate the yolks and whites and then whisk the egg white part until frothy. then fold in the beaten egg yolks into the egg whites Alternatively, you may mix your eggs for a few minutes in a blender to remove any air bubbles.
I hope you like this recipe.
Sign Up and be our Partners in Taste
Please Subscribe to our YouTube Channel if you liked this Cheese Omelet Break Fast Recipe Also Click the BELL icon so you can be the first one to get notification of Taste with Taj new video). Thank you for signing up. It means a lot to me.
Filming and Post Processing :
Gallery pictures