Soft Donuts Doughnut Recipe  🍩
Taste with Taj has finally released a recipe for soft donuts. We somehow spell it donuts or doughnuts in both ways, so don't get stuck on that, just come in to view the recipe:)
Wait, I know you're thinking about Dunkin Donuts because, when it comes to donuts, nothing beats Dunkin Donuts or Krispy Kreme . But what if we could produce the same dish at home while maintaining the highest level of hygiene? Yes, let us create Soft Donuts together. We will make a single dough for donuts but will eventually provide a range of toppings such as basic donuts, chocolate donuts, white cream donuts, chocolate chips, sprinkle donuts, and oreo donuts.
This wildly famous doughnut recipe is super soft, light, and airy, as well as  addicting.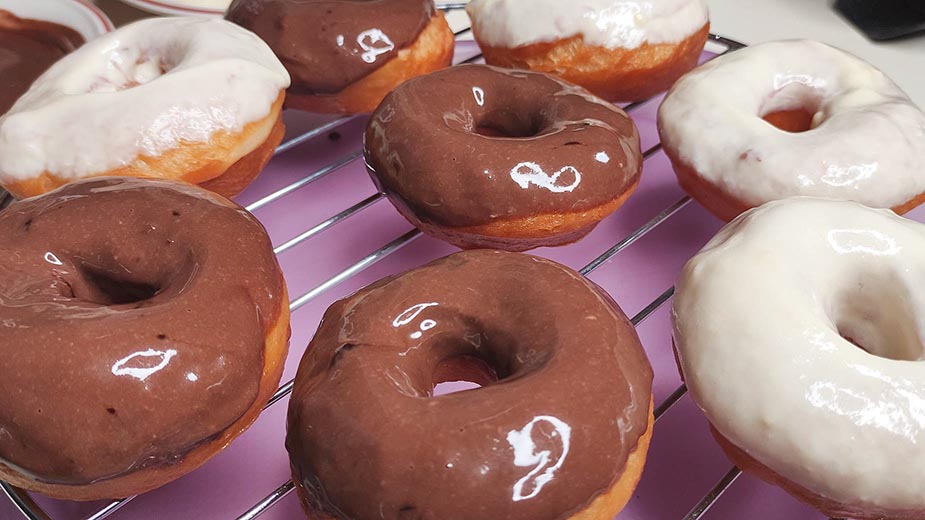 Ingredients for making similar Dunkin' Donuts at home:
🍩 ½ Cup Of Water (Lukewarm)
🍩 1 Cup Of Milk (Lukewarm)
🍩 3 Tsp Of Sugar
🍩 ½ Tsp Of Salt
🍩 1 ½ Tsp Of Yeast
🍩 1 Egg
🍩 3 Or 3 ½ Cup Of All Purpose Flour
🍩 ½ Cup Of Oil
For Topping
🍩 Cream
🍩 White Chocolate Chips
🍩 Semi Sweet Chocolate Chips
🍩 Oreo Biscuits
🍩 Sprinkles
Directions to make soft and fluffy donuts:
I'll attempt to take baby steps to help you grasp this easy doughnut recipe.
The Process of Making Dough:
In a mixing dish, combine 1/2 cup lukewarm water and 1 cup lukewarm milk. Then add 3 tsp sugar, 1/2 tsp salt, and 1 1/2 tsp yeast and stir thoroughly. Please double-check the expiration dates of all ingredients in your kitchen since your life and health are on the table.
We'll also need an egg that's at room temperature. Add 3 or 3 1/2 cups all-purpose flour to the mixture we've produced so far. Continue to combine and add all-purpose flour if the dough is too thin. 1/2 cup of oil should be added. As you can see, the oil has thinned the mixture, so I added some more all-purpose flour.
The dough should adhere to the bottom and sides of the pan. This is due to the high moisture content, which is necessary for generating the finest homemade doughnut recipe. Please keep in mind that kneading the dough is an important aspect of making the dough for donuts soft, so we'll concentrate on it as well.
Once the donut dough is complete, set it aside for at least 1 hour or 30 minutes to rise until it has doubled in size from where you left it. I believe you should place it in a warm spot in the kitchen where it will get natural heat.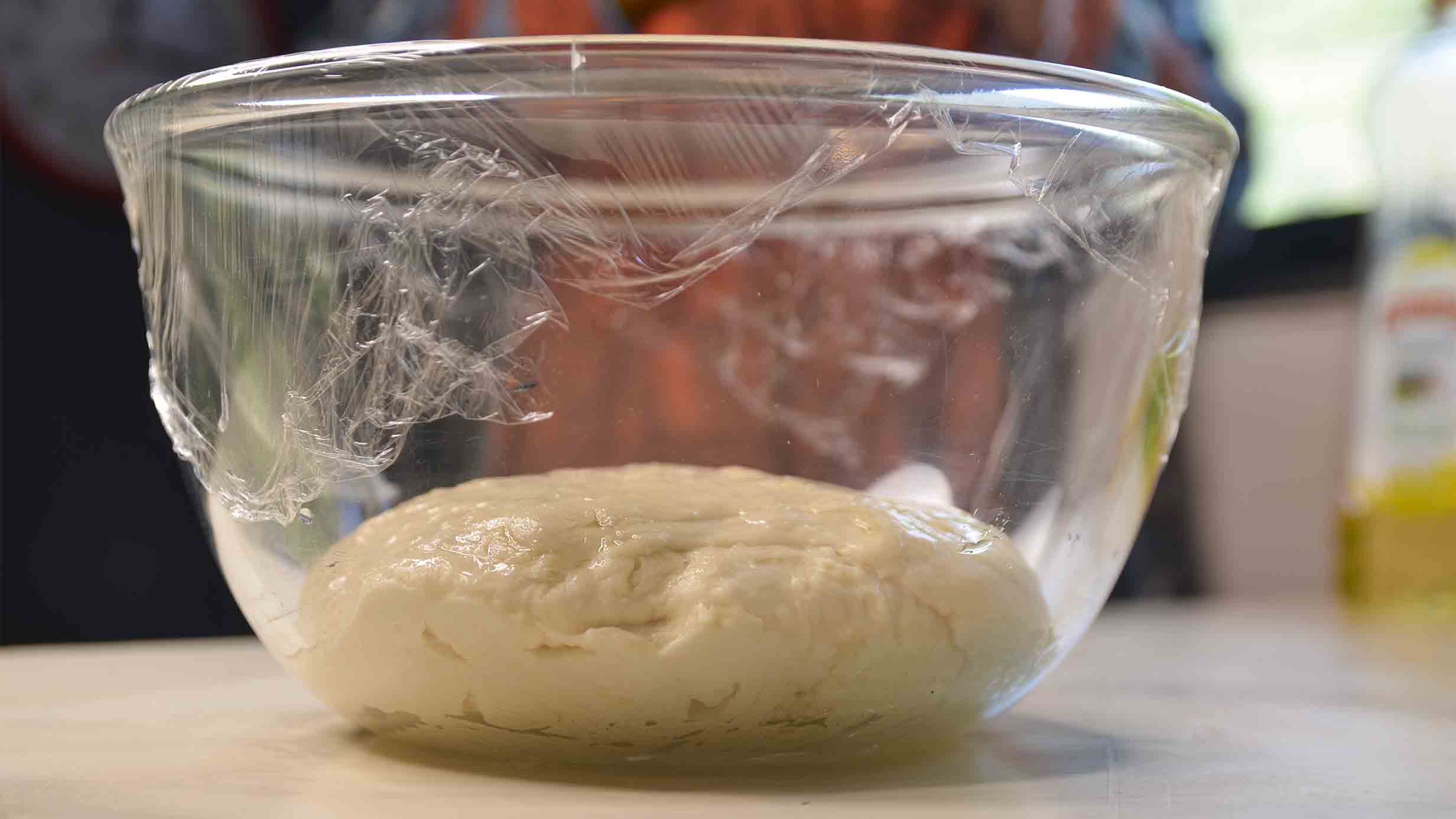 Shaping Up the Donuts:
Wow! You can now feel the softness of the dough. I was having fun punching dough ;).
Although there is oil in the dough, it is still a good idea to sprinkle some all-purpose flour over the foundation to prevent a sticky mess.
Take a little amount of the dough and flatten it out.
I'm using a good donut cutter to produce a form, and it's a lot of fun, believe me. This is my favourite moment:)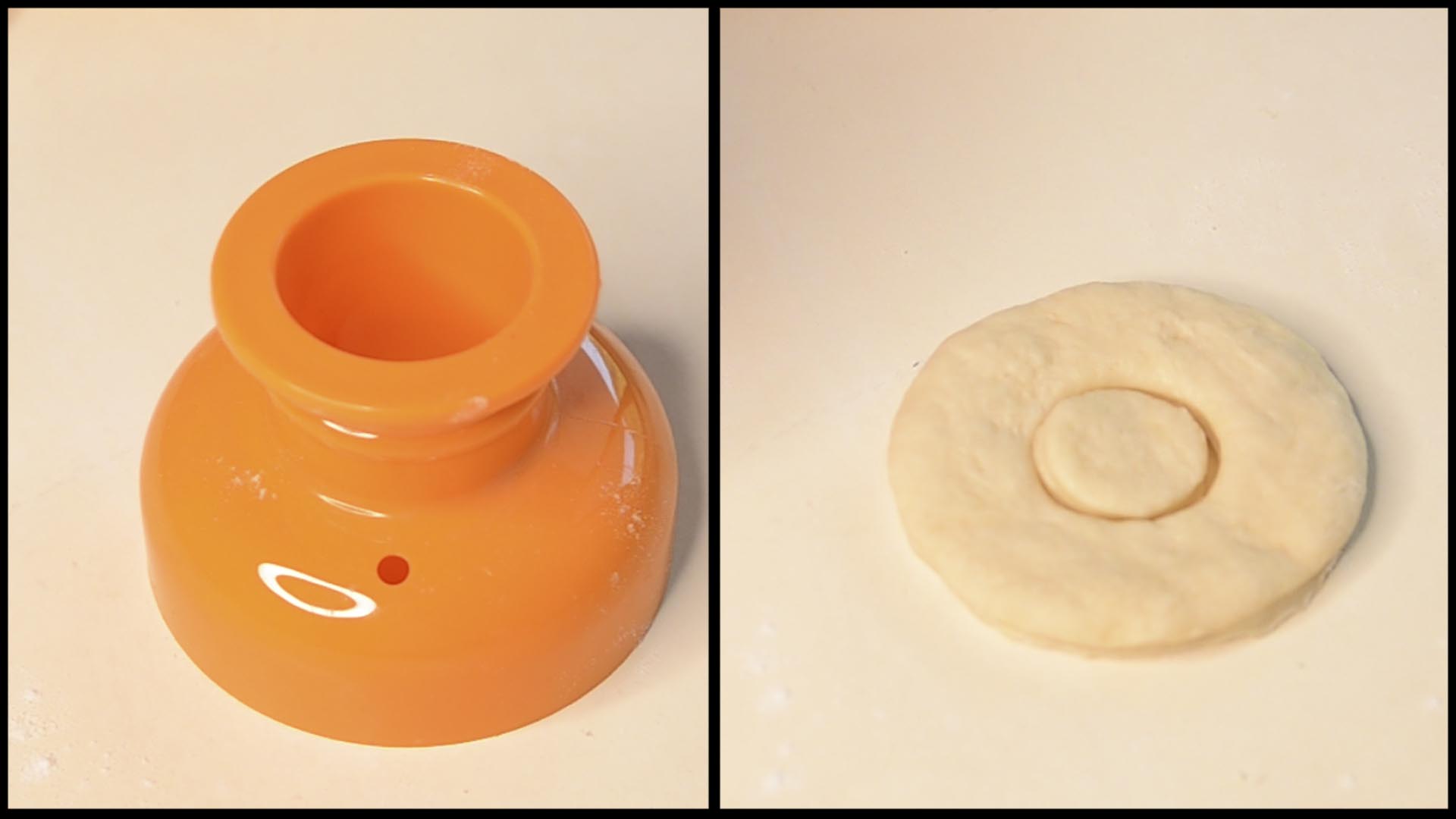 At this point, we will rest the donuts for another 30 minutes and cover them with butter paper. During this time, you should heat the oil for frying to a safe temperature. Doughnuts can get burned if the oil is too hot.
Frying Donuts:
As previously said, the oil should be heated to medium before adding the donuts to the deep pan. You can see the size of the deep pan I'm using, and I'm only cooking three donuts at a time.
After cooking the donut for a few minutes on one side, it will become golden brown, then flip it and continue to fry.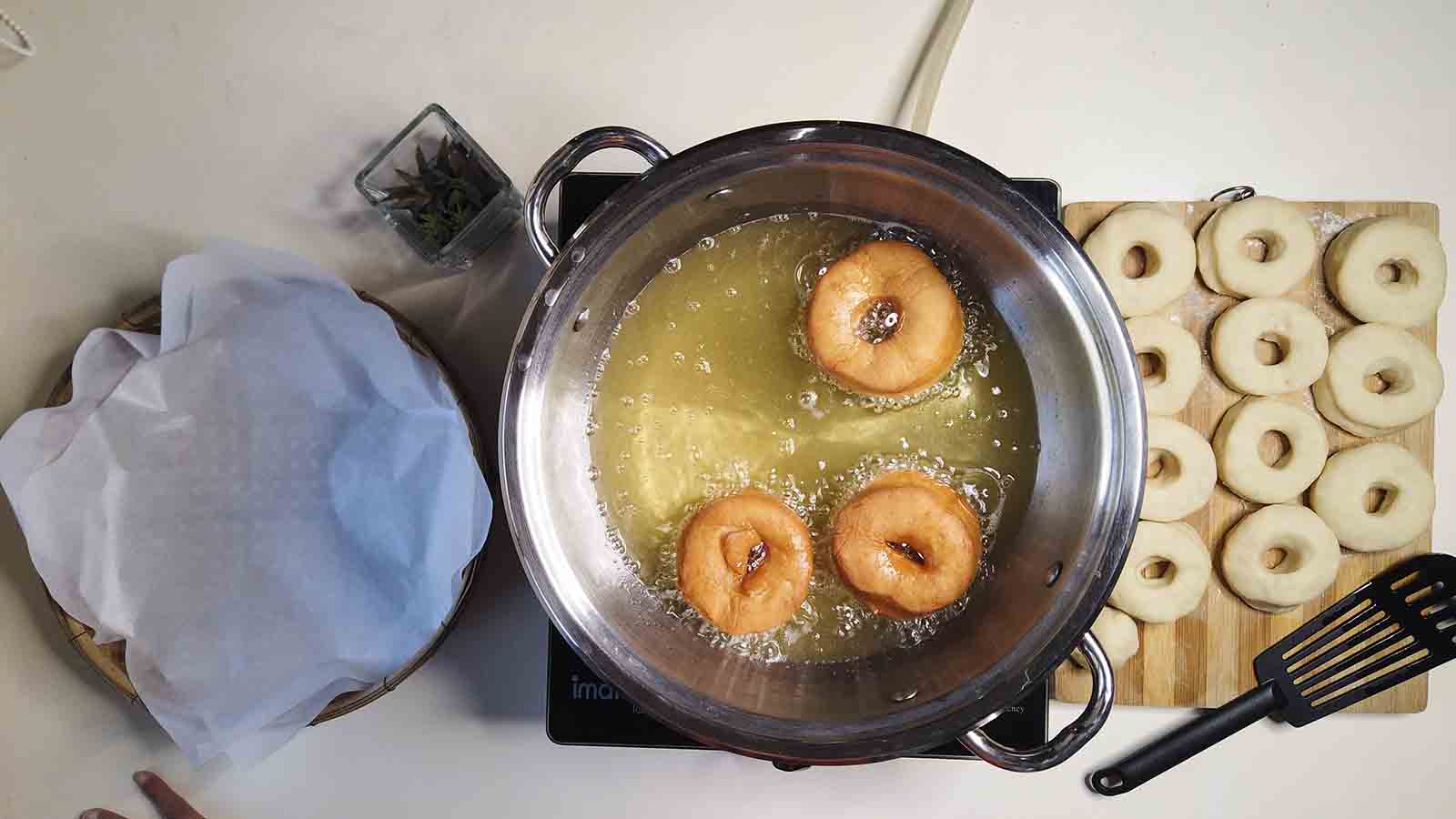 Topping for a donut:
There are a lot of different things we can put on our doughnuts, so I'll go over each one individually in this basic doughnut recipe.
Plain Donut:
To make plain donuts, simply sprinkle with sugar powder.
Brown Chocolate Donut:
Pour cream on a flat dish, top with brown chocolate chips, and microwave for a few minutes.
For a White Chocolate Donut:
Pour cream onto a flat dish, top with chocolate chips, and microwave for a few minutes.
We now have a variety of toppings to choose from, including rainbow sprinkles, brown chocolate chip, white chocolate chip, and crushed Oreo cookies.
Donuts are ready, Alhamdulillah, and we hope you enjoy them and remember us in your prayers.
Is there anything better than hot, deep-fried dough that's amazingly soft, homemade from scratch, and prepared with genuine, natural ingredients? I don't believe so! These are without a doubt the greatest glazed doughnuts you'll ever make at home! It's almost as wonderful as Krispy Kreme doughnuts. Yes, indeed!
These donuts are much superior to any doughnuts at a bakery near you since they are homemade and will melt in your mouth, elevating the smooth flavour to a new level. The nice thing about this dish is that it simply needs kitchen ingredients. Nothing that necessitates a drive to the grocery store. I'm hoping you'll agree with me after seeing the ingredients listed above.
The secret lies in the proper quantity of ingredients and the sponge. It is a bubbling combination of flour and wet ingredients that is highly sticky.  
Homemade doughnuts are a bit of a challenge, but they're not as difficult as you would think, and the end product is a genuinely delicious, soft donut. As soon as you've learned this basic recipe for fluffy, yeasted donuts, you can try out all kinds of different things to make them even more delicious.
Sign Up and be our Partners in Taste
Please Subscribe to our YouTube Channel if you liked this easy donuts recipe Also Click the BELL icon so you can be the first one to get notification of Taste with Taj new video). Thank you for signing up. It means a lot to me.
Filming and Post Processing :
#tastewithtaj
Gallery pictures